If the movie does not work, please try to stream it with another source under the video player. Or you need to use a VPN that can act as an agent to the United States.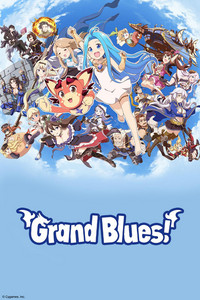 Watch Grand Blues! online on PonyTok
Grand Blues!, the official 4-koma manga for Cygames's Granblue Fantasy, gets a short anime adaptation! Set in the grand blue skies up above, the depths of darkness, elder sisters, knights, gentlemen, Vyrn lovers― all the colorful crew members will get to shine in a whole new light! "Kept you waiting, huh? It's time for you to see our final forms!" Join us and take flight to the world in the skies!
Keywords:
Grand Blues! PonyTok
,
watch Grand Blues! online free
,
Grand Blues! stream free english subtitles
,